Patch Notes 1.6.1: Auto-Embedding Videos and Images, Greentext, Slack, Recently Views Posts, Staff/About/FAQ Updates, and New Affiliate Links
Articles in Announcements | By August R. Garcia
Published 3 months agoMon, 18 Feb 2019 20:00:35 -0800 | Last update 3 months agoMon, 18 Feb 2019 20:04:04 -0800
If you like patch notes, you're in the right place.
112 views, 0 RAMs, and 1 comment
If you like patch notes, you're in the right place.
Patch Notes 1.6.0
Staff/About/FAQ Page
Contact
The staff/about/FAQ page now includes a contact form. Staff page URL. When submitted, emails are sent to arg [at] 256kilobytes.com email address.
FAQ
Added the section "How does 256 Kilobytes make money?" with affiliate information.
Added the section "How can I contact 256 Kilobytes?" with Added additional contact information for Slack, Twitter, and LinkedIn
Slack
There is a public Slack Workspace (chatroom) now, as mentioned in this thread. The Slack workspace can be accessed through this link. A link to the Slack workspace is also in the sidebar.
"Recently Viewed" Posts
If you have recently viewed any posts/content (i.e., forum/answer threads, articles, or wikis), the sidebar now shows a dropdown with links to up to the 5 most recently viewed posts. Implementation details:
These are stored using cookies regardless of whether you are logged into an account or not. They are completely separate functionality from accounts.
These cookies are automatically forgotten after 1440 minutes (24 hours) from the last time you viewed a post.
The source code for how this works is posted basically verbatim here, if that is something that you want to look at.
Auto-Embedding External Resources
Vimeo, DailyMotion, Imgur, and Gyazo images/video clips now automatically embed, as described in this post. Some minor bugs / in beta testing.
New Video Embed Types Supported
In addition to YouTube, the following video hosting platforms now auto-embed when a link is included in a post:
Video Embed Implementation Updates
Backend updates to how auto-embeds are handled. Auto-embeds were previously done before saving post content to the database. The URLs are now stored as-is and the auto-embedding is done when generating HTML while loading posts from the database.
Auto-Embedding for Images on External Image Hosting Platforms
Links to images hosted on these platforms now automatically embed when URL to such images is included in a post:
If /when using these eternal image hosts, note that this auto-embed feature embeds images and not albums. Right Click --> Copy Image Address to get the actual image URL.
Some Examples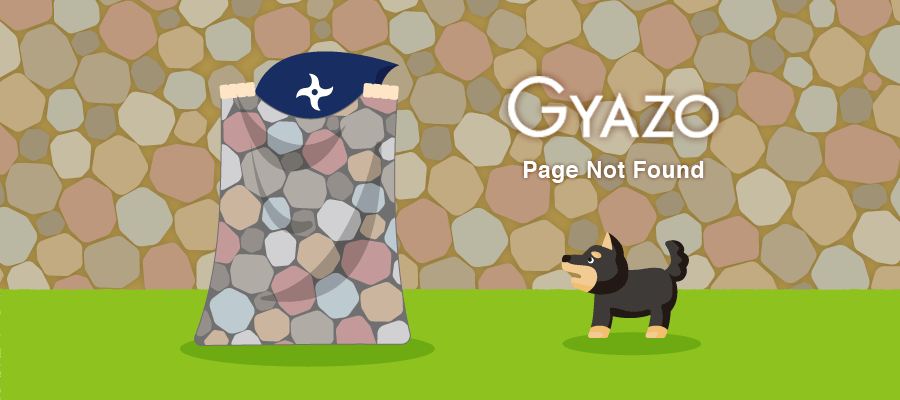 Greentext
> Be me, the hacker known as 4chan
> Implement greentext
> All paragraphs that start with a ">" are magically green[text]
> Paragraphs that already have other styles added are not given greentext styles, even if they start with a ">"
> borat-very-nice.mp4
Affiliate Advertisements
These three articles contain affiliate links to and more information about services that fund 256 Kilobytes via commission-based sales.
Sidebar Advertisements
The advertisements in the sidebar have been reworked and now link to the three articles listed above. Styles have been adjusted as well.
End-Of-Article Affiliate Article Links
There is a 75% chance of a link to an affiliate article appearing at the bottom of / after an article.
Between-Post Affiliate Article Links (Forum and Answers)
Advertisements may appear between comments on the site:
There is a 30% chance of an advertisement appearing after the second comment in a thread (or thread page, if thread is multiple pages long).
There is a 70% chance of an advertisement appearing after a comment that is evenly divisible by ten (e.g., the 10th comment, 20th comment, 30th comment, and so on).
Determining Affiliate Article Links Shown
For end-of-article and between-post advertisements, based on the title of the article or thread, the most relevant affiliate article will be chosen (when possible).
Minor
Styles
Added/adjusted miscellaneous basic/minor styles across the site's various forms (create/edit post, staff page contact form, etc).
Metadata
Adjusted title tags from "[Site Name] | [Page Title]" --> "[Page Title] | [Site Name]"
Account Registration
An automated email is now sent on account registration.
Site Performance
Google Fonts moved onto 256KB server, rather than making external requests.
All HTTP Requests to CSS files, including Google Fonts, consolidated to one file to minimize HTTP requests.
Download more RAM.

🐏 ⨉ 0
Posted by August R. Garcia 3 months ago
Edit History
• [2019-02-18 20:00 PST] August R. Garcia (3 months ago)
• [2019-02-18 20:00 PST] August R. Garcia (3 months ago)
🕓 Posted at 18 February, 2019 20:00 PM PST
---
August R. Garcia
LARPing as a Sysadmi...
Portland, OR
Site Owner
Grahew Mattham
August Garcia is some guy who used to sell Viagra on the Internet. He made this website to LARP as a sysadmin while posting about garbage like user-agent spoofing, spintax, the only good keyboard, virtual assitants from Pakistan, links with the rel="nofollow" attribute, proxies, regular expressions, HTML and CSS, sin, the developer console, and probably some other trash.
---
Account created 5 months ago.
136 posts, 707 comments, and 164 RAMs.
Last active 2 hours ago:
Commented in thread Social Media Post Dimensions
Some Guy
Subscriber
Download more RAM.

🐏 ⨉ 0
Posted by Some Guy 2 months ago

🕓 Posted at 21 February, 2019 07:47 AM PST
---
This is a patsy account used by the 256 Kilobytes staff to seed content.
Do you like having a good time?

Read Quality Articles

Read some quality articles. If you can manage to not get banned for like five minutes, you can even post your own articles.

Argue with People on the Internet

Use your account to explain why people are wrong on the Internet forum.

Vandalize the Wiki

Or don't. I'm not your dad.

Ask and/or Answer Questions

If someone asks a terrible question, post a LMGTFY link.

Make Some Money

Hire freelancers and/or advertise your goods and/or services. Hire people directly. We're not a middleman or your dad. Manage your own business transactions.