GeneratePress: Total overview of what it can offer and why it's the only theme I use.
Articles in Content-Management Systems | By Hash Brown
Published | Last Update 📌
GeneratePress is awesome, it really is. No point reading further if that's all you wanted to know, but if you want to know why it's awesome please do continue.
2,805 views, 4 RAMs, and 3 comments
GeneratePress is one of the most flexible, lightweight and most powerful WordPress themes out there. As a developer who has been building WordPress websites for nearly 10 years, it's been my go-to theme for a long time and year on year it just keeps improving.
We're going to dig into it and analyse what makes it so good, why you should look at it and how it can help improve your experience of WordPress.
We should also note that we have some affiliate links in the articles, we might make some money if you buy the theme but that's not why I'm writing this. I'm a genuine fan of GeneratePress, I have built over 100 websites using this theme and have been using it for several years.
Here is proof:
I'm a genuine fan, not a Russian shill. I've been using it since before the theme author became a true capitalist and required users to renew their theme license yearly for continued support (covering this later).
Introductions and Stuff
What is GeneratePress?
GeneratePress is a free WordPress theme created by Tom Usborne. It's well respected theme, first released around 2014 with over 100,000 installs on WordPress.org and pretty much perfect reviews across the board.
The theme was built with being lightweight and fast in mind. Installed on a vanilla WordPress install it adds less than 15kb to the page size. With my host of choice (DreamHost) you can get page load speeds of under 300ms without caching.
GeneratePress is simple to install, extremely versatile, contains 100% valid code (for both HTML/CSS and WordPress itself) and it's compatible with WooCommerce and BuddyPress. As a baseline it should be ringing all the bells for developers and web masters.
When you also consider other WordPress themes GeneratePress also looks like an even better option. If you're a developer that sets up WordPress themes for clients or for yourself you're going to be familiar with using themes that are over 300mb in size, bundled with dozens of shitty required plugins, page builders for non-coders like Visual Composer (AKA WordPress AIDs) and 200 page document files where you have to go through 35 menu options to set up a column on a page which will only work if you disable your Chrome extentions as the developer didn't test his JavaScript for conflicts with things like Adblock.
GeneratePress does not have this shit. It's lean, self contained and fabulous. It's exactly what WordPress should have been from the start before the ThemeForest "devs" got hold of it and made an entire industry from building themes that defeat what WordPress was.
What is GeneratePress good for?
GeneratePress is perfect for:
People who like easy to manage themes
Developing bespoke themes and styles quickly
Building fast loading, responsive websites
Giving you a perfect start for a project without CRUFT
People who are new to WordPress
People who have limited coding ability
The GeneratePress theme is best viewed as a platform to build from. Out the box it's probably not something you're going to want to use, it looks very plain.
But it's very easy and quick to build on top of, with the addition of the GeneratePress plugin you will be able to design and build layouts for simple websites in just a few hours.
How much does this shit cost?
You saw me say earlier that this was a free theme, it is.
But if you want to get the most out of GeneratePress they offer GeneratePress Premium, which is an additional WordPress Plugin that unlocks a lot of features and gives users sooooo many more options. During this article 90% of the things I talk about will be locked behind GeneratePress Premium, if you're going to use this theme you should go grab premium too.
To get the sales stuff out the way
Premium costs $49/year
Premium gives you access to updates and support for 1 year, it can be renewed for a 40% discount ($30).
It has a 30 day money back promise if you don't like it.
You can use it on UNLIMITED websites, yes. Unlimited.
Many of the GeneratePress Premium features have been covered in another article but purely from a cost perspective Premium is outstanding value.
It costs less than a regular WordPress theme from ThemeForest or other marketplaces you may currently use yet will allow a freelancer or agency to run all their clients from $50 per year.
If you are running multiple sites/clients you're also going to have to think about the time you're going to save developing everything on the same platform. No more [Generic ThemeForest Theme] + Visual Composer + other shit where you have to read documentation to learn where the menu setting is to alter the date in the footer for example, once you learn GeneratePress (super easy) you're going to be able to manage all your sites with more efficiency.
The cost savings in time and sanity is worth it alone here, I speak from experience.
What happens if you don't renew the plugin?
You will stop receiving updates, but the last version of GeneratePress Premium you had installed when your license ran out will remain installed and you're not going to be locked out or anything.
Of course, running a theme/plugin that is out of date is less than ideal, but probably not the end of the world.
Why should we use it instead of other themes?
To make this super simple I have created this highly important flow chart.
If you're a developer that cares about their work, who likes to build maintainable light weight websites that are responsive and beautiful, you should use GeneratePress.
If you don't really like what you do and you're just building websites because its slightly better than the construction job that awaits you once you get fired once all your themes break and you can't fix them because you're using 45 plugins that all conflict, continue using something else homie.
Features
The GeneratePress Theme is great, that's quite clear so far but we should probably dig into why it's great and what are the true benefits of using GeneratePress.
Free vs Premium
The theme itself is free, the premium portion of GeneratePress is the plugin.
Can you you use use the GeneratePress theme without premium and create amazing websites?
Sure! There's nothing stopping you doing this. You can modify the theme files as much as you want and rock on and have all the great advantages GeneratePress gives you, but for the sake of $50 you're going to be saving many hours of coding, editing and replacing theme files. For example with GP Premium, editing the header layout is as simple as configuring come drop down boxes and presets which can be set up in 30 seconds.
If you wanted to go and code this it would probably take you an hour or two once you have done all the CSS and set up responsive menus and such.
That's worth more than $50 in time right there.
What exactly does GeneratePress Premium unlock?
Basically, you get the ability to have control over layout, CSS, menus, backgrounds, typography (and more) without having to code.
The more hardcore devs among you might be chilled in the spinal area reading this, but relax. Do you really want to code the same fucking header layout over and over for clients? Would you rather just load in a json file of presets or select drop down options for boring stuff and spend time doing fun and cool stuff that people will appreciate?
People can do all this if they want but personally I feel like after 10 years of this, I've spent more than enough hours doing CSS to build out menus and I'd rather do something else.
GeneratePress Premium add-ons include:
Backgrounds - This gives you the options to set backgrounds (image, or colours) for various pages and elements throughout your website.
Blog - This gives you various layout options for your blog and lets you easily modify archive and post pages without running child themes and fucking around with the WP loop.
Colors - Gives you the option to set colours for typography, backgrounds, links, elements, hover effects in the customiser screen.
Copyright - Add/Modify copyright text in your footer without changing your wp-footer.php file. Very quick and easy, and allows you to set the year so it will auto-update.
Disable Elements - If you have elements you want to hide on certain pages while building landing pages, this gives you the option as a tick box. No more silly CSS hacks and BS.
Elements - This gives you the option to add code via WordPress Hooks such as JavaScript files or extra CSS files. You can also build extra headers you may want to use in different parts of your website.
Hooks - This is a legacy option, now replaced with Elements.
Menu Plus - Set up sticky navigation, slide out menus, menu logos and more.
Page Header - Quickly and easily alter the layout of your header with drop down boxes or included presets.
Secondary Nav - Options to build very detailed secondary navigation (drop down menus).
Sections - Lets you use sections which are blocks of code inside posts and pages. This lets you build very easy to modify and manage landing pages, ideal for marketers.
Spacing - Control element spacing (padding/margin) on elements including header, content, widgets, menu items, container width, typography, section elements and much more.
Typography - Easily set up site wide properties for headings, body text, links. Including font family, size, weight, line height and more.
This is 90% of what web design is, included in 1 plugin. You can do all this for your next site build in just a few hours giving you time to focus on fun or more important stuff.
Or if you're an agency worker, just use the time you're going to save to surf reddit. You're paid by the hour, fuck it.
Light Weight
I've shilled this a lot so far but it really is one of the main selling points of the theme.
The average size of a web page is over 2mb (as of July 2018) and in 2018 most of the worlds web traffic came from mobile.
This trend of using devices with slower connections and the average web page size increasing is just retarded. I'm sure you can agree.
A vanilla WordPress install with a vanilla GeneratePress theme weighs in at just 68kb. Of course adding images, text and whatever else you're likely to do will increase this but as a starting point 68kb is incredible, especially when compared with some ThemeForest themes I have used that were over 3mb with their vanilla install thanks to all the bloated crap they come loaded with.
With proper design, a decent web host, compression, caching you can easily build a WordPress site that is under 1mb per page, loads in 500ms (half a second) and is B-E-A-UTIFUL.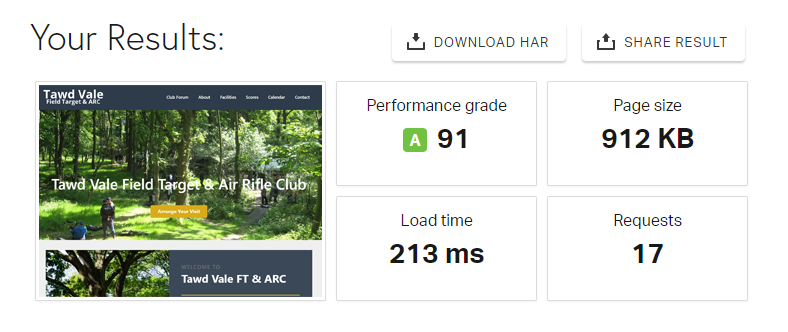 Free Templates
If you're sat reading this like "oh fuck I can't design, I'm bad. I can't use this..." or "I use templates because designing is for idiots", don't worry. GeneratePress Premium still loves you!
GeneratePress comes packed with a bunch of pre-configured templates that you can just select and use. From here you can leave them as they are or modify them to suit your needs. Some of these templates include blog designs, ecommerce templates, general business templates, photography portfolios and much more. They are really nice, built to a high standard and continue the theme of GeneratePress which is SPEED and PERFORMANCE over shitty fluffy features which don't really matter.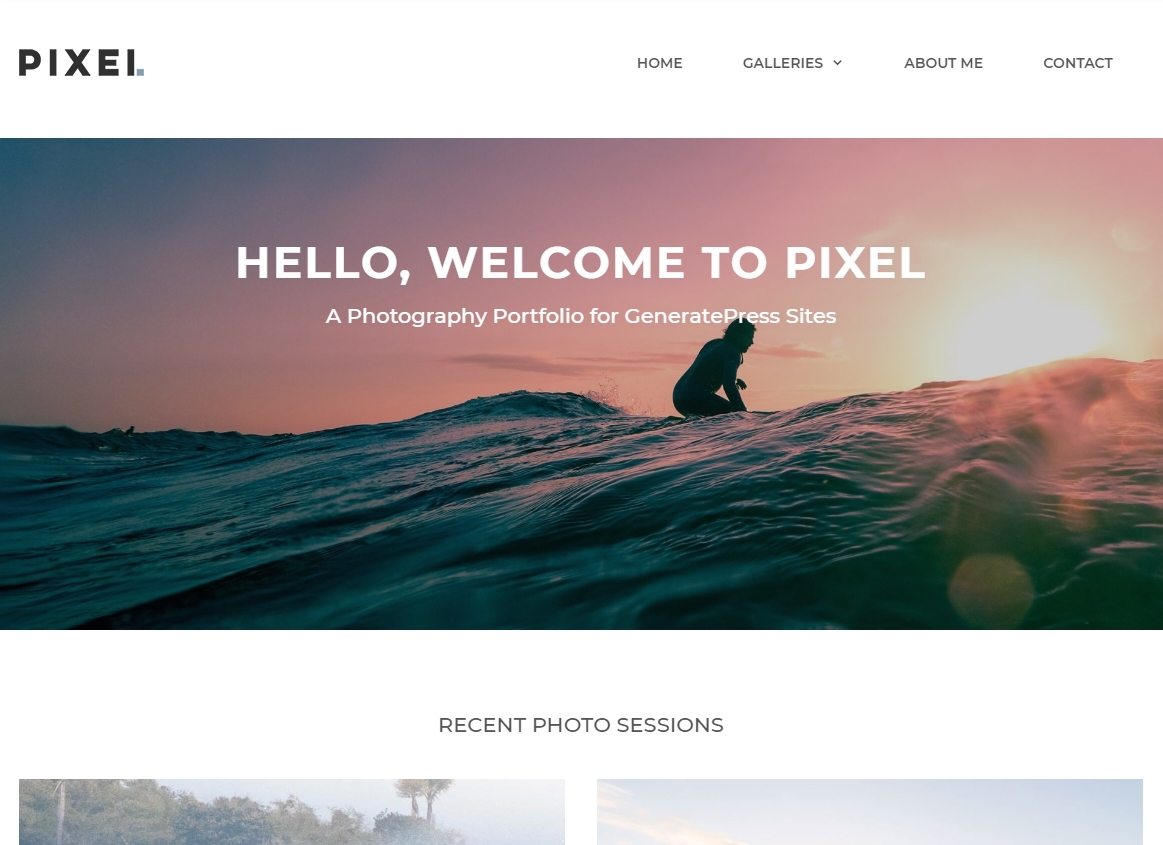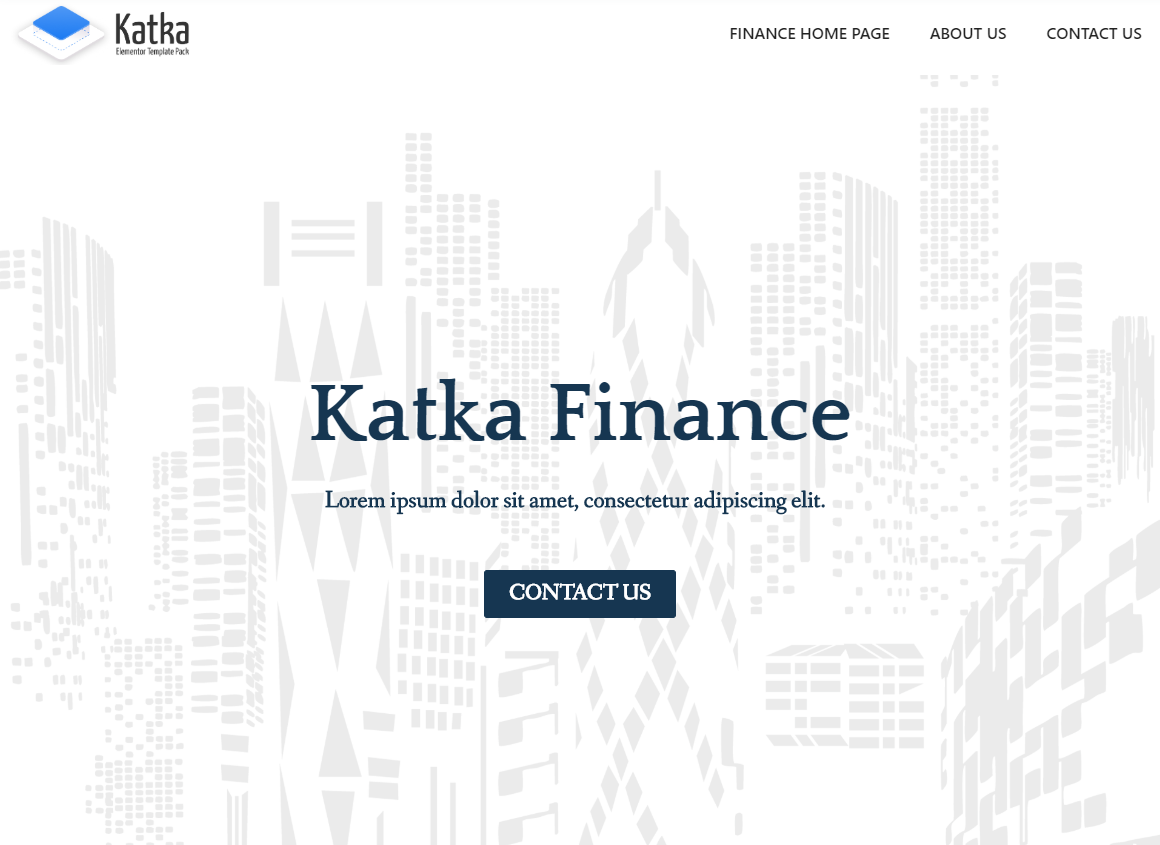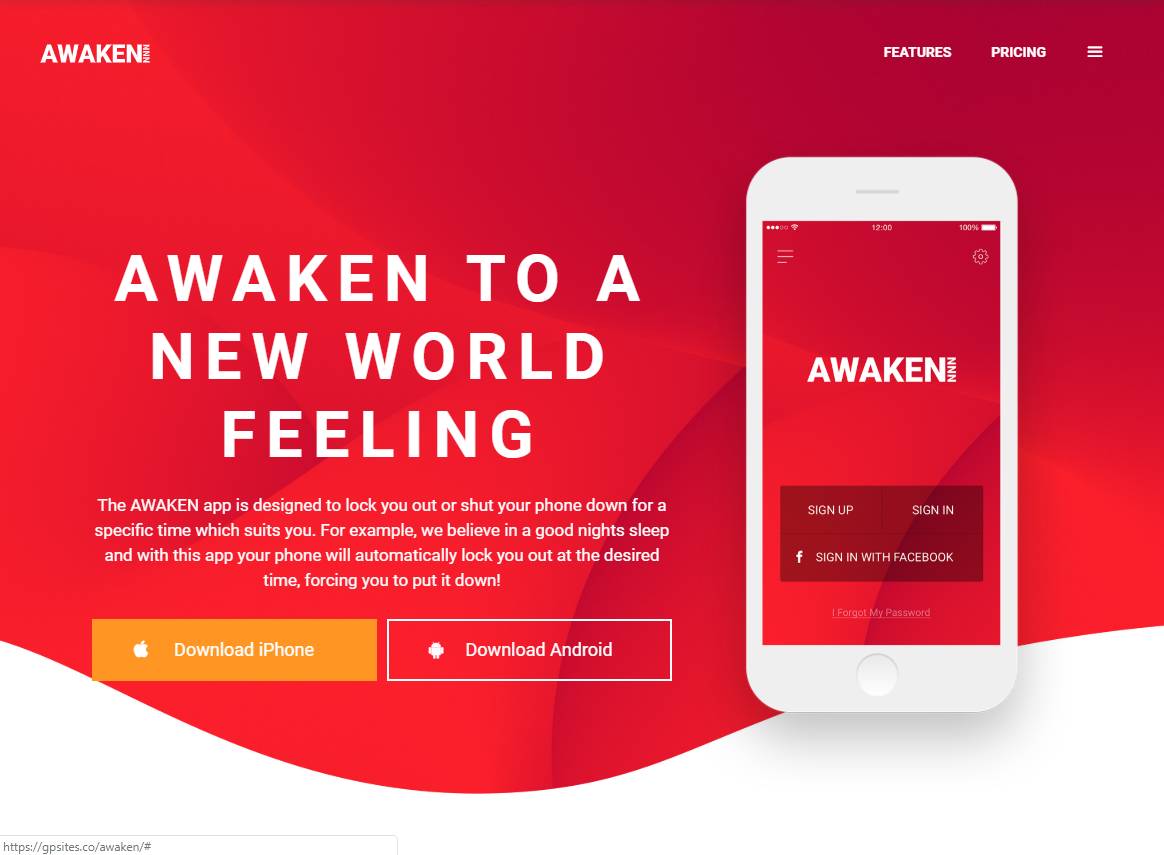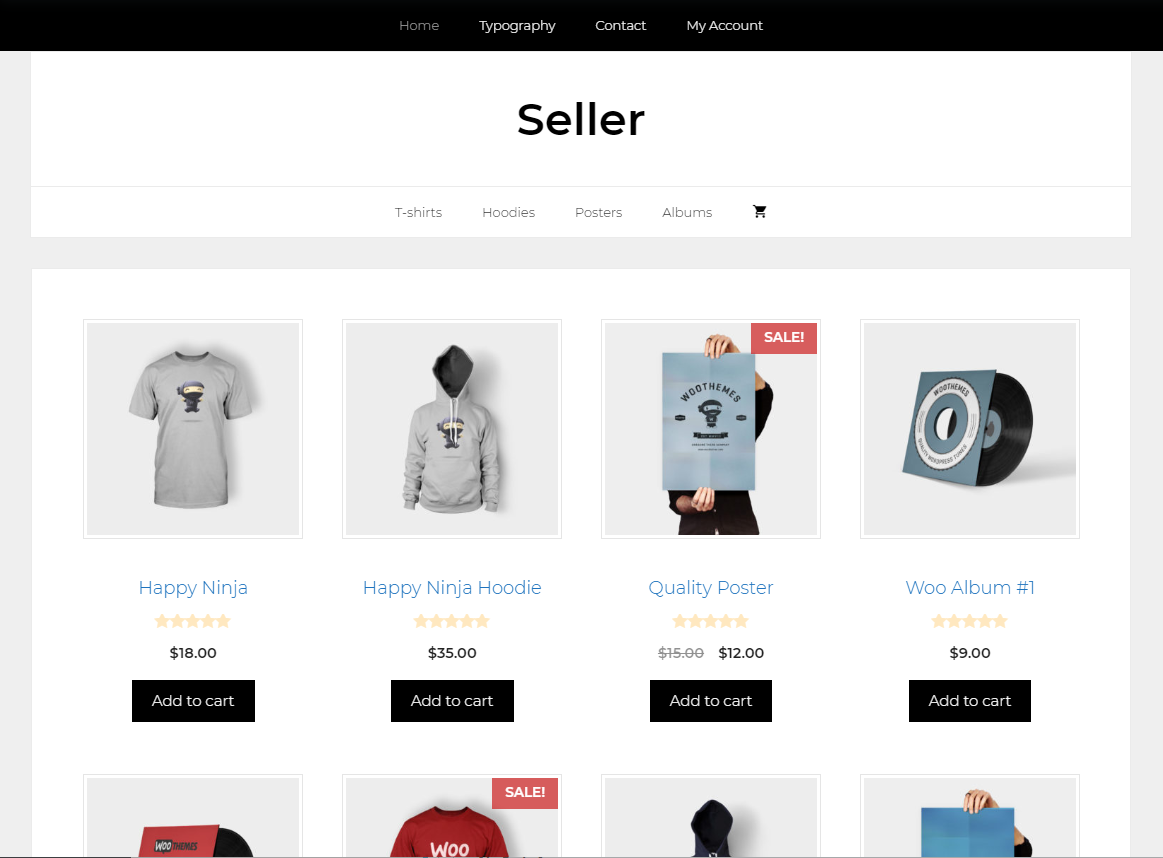 From here you can see GeneratePress is a fantastic all in one theme giving you the platform and tools to cater to any clients.
If you want to view the full site library included with GeneratePress Premium, click here homie.
Responsive as Fuck
GeneratePress is built with mobile in mind.
The developers are smart white men, they included the unsemantic CSS library which makes responsive design very simple by using pre-created classes and columns.
Unsemantic's framework is evolved from the oldschool 960 grid system you may be aware of but with added classes to help you handle devices of all sizes.
GeneratePress Premium also allows you options to set properties for things like text size for separate devices like Desktop, Tablet and mobile. It has done really well to take something that used to hurt designers and cause pain, to something that's not even a concern anymore.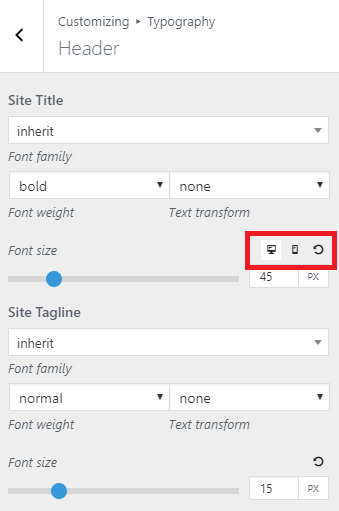 Super Compatible
Because GeneratePress is built with valid WordPress code, to the full recomended specifications in the codex GeneratePress and GP Premium is fully compatible with BuddyPress, WooCommerce, popular SEO plugins and seemingly anything else you can throw at it including Elementor and Beaver Builder if you're inclined to polute GeneratePress with such heathen creations.
Call in the Techies
Loading Speeds
GeneratePress' advantage (again) is speed. Fast websites have a lot of advantages from:
Better Conversion - slower websites convert less visitors into leads/purchases/sign ups. The faster your website is the more money you make.
More Search Engine Traffic - Google have said many times that for mobile search in particular, fast websites rank higher.
Happy Users - Who the fuck enjoys waiting for pages to load?
You would have to be a bit stupid to want to own a slow website, so I assume you're going to want to boost speed to the max.
Many of my website are fast as fuck, it's wonderful. Some example of speed tested on pingdom:
To get these speeds on WordPress (not just GeneratePress theme) there are some good rules I like to follow.
Use PHP 7.2+ - This is around 40% faster than PHP 5.X
Cache - Using a cache plugin like WP Rocket or WP Fastest Cache will help, but make sure it's set up properly for your server (for example, don't use disc storage for cache on non-SSD web hosting plans, thats retarded).
Solid web hosting - You're going to suffer if you put your website on an over-sold shared web host plan. Dedicated WordPress hosting companies like WP Engine and EasyWP are great if you want super high end (they also handle caching for you) but for most people Dreamhost will do the job.
Lossless compression - There are plugins that can handle this like Smush, you want to compress all images to be as small as possible. Also common sense helps, using a 3800x2200 pixel image for a background on a 600x400 element is retarded.
HTTP 2 - Loading things all at once verses one at a time (like with HTTP 1) is a HUGE benefit.
CDN - For international sites especially, using a CDN can save a lot of load time. Platforms like Cloud Flare can set this up for you.
CSS - using CSS instead of images is also pretty huge. If you're still uploading background images to give yourself rounded corners on divs please take a day off and learn modern CSS.
Truth is, you don't really have to worry about this much. Lots of these points are something you worry about once, set up and forget or just common sense.
All these hints + GeneratePress = sub-300ms loading times.
All these hints + Popular ThemeForest themes = Sub 1.5 second loading times.
You can also go even further thanks to GeneratePress' Elements add-on (part of premium). For example if you're loading javascript libraries for features that are only on that specific page, it would be stupid to load this JavaScript sitewide.
You can just pick the page(s) you want to load this file, helping you keep your website nice and lean.
For more tips on WordPress speed optimisation read this:
Modular Design
GeneratePress Premium is completely modular in nature.
For example if you don't need features like the header modual and you have no need for it, don't activate it. You can pick and choose which parts you install very easily, again cutting down on bloat and keeping your website lean.
For example for a fairly simple website I set up recently, I didn't want a blog. The menu was single level and disabling elements was not something I needed. This allowed me to simply turn off those options and it helped speed up my website slightly.
Child Theme Needed?
Working on most WordPress themes require you to set up a child theme.
While I fully recomend you still do this with GeneratePress it isn't actually needed if you upgrade to premium. Because you can use the elements feature to add in code snippets you're never actually going to edit the themes core files.
Do I recomend you install a child theme, yes. It's good practice for everyone. But technically it's not needed with GP.
Schema and Microdata
For the SEO's out there GeneratePress comes built in with all the Schema and Microdata search engines crave.
From a tech SEO perspective there isn't really much more you could add. Open Graph tags are perhaps one feature missing and author markup.
Both of these can be added with Yoast, which most people would add anyway.
Fuck Loads of Hooks
If you're likely to be adding custom features or completing slightly-more-than-basic mods to your WordPress site then Hooks are what you want.
These are basically functions that run for every block that make up your website. Using them properly (through the Elements feature) allows you to "hook" your additional code directly into the block where it needs to be.
GeneratePress is full of these hooks. It has everything you need.
Often this is something themes overlook, they are coded too quickly and things like this get missed. To a developer with an understanding of the WordPress loop, you should be getting slightly moist right now.
Grid System and CSS Framework
The theme uses the unsemantic CSS framework. This is a more modern version of 960 grid system, once you learn the CSS making rows, columns and responsive design is very simple.
Unsemantic supports everything you could ask for, perhaps not in the most eloquent way but it's light weight, easy to use and fast.
Very Active Developer
The dev team behind GeneratePress are exactly what you want to see when picking a theme to work on and build your website around.
They release 2-3 patches per month, adding regular features to both the theme and GP Premium. They are very active on their support forums and add community requested features regularly.
I've only ever needed their help a couple of times, but both times I got a response in just a couple of hours from developers there and Tom himself. You can't really ask for more...
And with a million theme installs and 10,000's paying their license fee yearly you can expect this to continue.
GeneratePress Gallery
So all this being said, what can you do with this theme?
I've searched the internet and found what I thought where excellent looking websites built with GeneratePress to give your little heart hope and inspiration that you too can have an awesome website.
Final Thoughts
GeneratePress coupled with GeneratePress Premium is a must have tool for anyone developing or managing multiple WordPress builds, or those looking for the peak in performance from WordPress.
The theme is more than a theme, its really a platform to build from. It's a blank canvas out of the box but with a little design work or using one of the supplied site templates you can quickly build an attractive, powerful, functional and FAST website.
It's everything you want in a theme:
Infinitely customisable
Huge support forum for times when you get stuck
Supports all plugins and platforms from WooCommerce to BuddyPress
One of (if not the) best built theme for performance
Tech SEO has been handled for you
Unlimited install license that costs less then a single license from popular theme marketplaces
No silly dependancies or page builder
I genuinely don't know what more you could want in a theme. Anyone with basic web skills (HTML+CSS) and a copy of photoshop to make a logo and resize images is capable of building a wonderful website that probably out performs 90% of their competitors out the box.
I love GeneratePress and I think you should to.
Related Content:
Users Who Have Downloaded More RAM:
August R. Garcia (3 years ago)
Some Guy (3 years ago)
Huevos Rancheros (3 years ago)
yottabyte (3 years ago) 🐏 ⨉ 4Posted by Hash Brown 3 years ago
Edit History
• [2019-02-15 17:43 PST] Hash Brown (3 years ago)
• [2019-02-15 17:43 PST] Hash Brown (3 years ago)
• [2019-02-15 17:43 PST] Hash Brown (3 years ago)
• [2019-02-15 17:43 PST] Hash Brown (3 years ago)
• [2019-02-15 17:43 PST] Hash Brown (3 years ago)
• [2019-02-15 17:43 PST] Hash Brown (3 years ago)
• [2019-02-15 17:43 PST] Hash Brown (3 years ago)
• [2019-02-15 17:43 PST] Hash Brown (3 years ago)
• [2019-02-15 17:43 PST] Hash Brown (3 years ago)
• [2019-02-15 17:43 PST] Hash Brown (3 years ago)
• [2019-02-15 17:43 PST] Hash Brown (3 years ago)
• [2019-02-15 17:43 PST] Hash Brown (3 years ago)
• [2019-02-15 17:43 PST] Hash Brown (3 years ago)
• [2019-02-15 17:43 PST] Hash Brown (3 years ago)
• [2019-02-15 17:43 PST] Hash Brown (3 years ago)
• [2019-02-15 17:43 PST] Hash Brown (3 years ago)
🕓 Posted at 15 February, 2019 17:43 PM PST
---
I Love Genisis , because its help to rank our site.
I see many Websites have on genesis and rank well on google and bing.
I want to know what is the factor , why people rank sites on google?
what is the main difference between with others CMS ?
I see top of some sites are also using Genesis.I want to know the difference ?
Download more RAM.

🐏 ⨉ 0
Posted by John Allen 3 years ago
Edit History
• [2019-06-16 5:21 PDT] John Allen (3 years ago)
🕓 Posted at 16 June, 2019 05:21 AM PDT
Huevos Rancheros
Staff
Some very nice content you got there dear.
I've used GeneratePress for years now, and I cringe when every now and then I have an idiot client who wants to use a theme they themselves picked. You can customize GP to do everything with it, and I prefer not to waste time on random themes and finding where they put their settings or if there will be some bug later on that I'll need to spend hours to fix.
GeneratePress Sections make it incredibly easy to get things done fast and customize anything and everything.
Also, to add to your article, I usually like combine GP with the Simple CSS and Lightweight Grid Columns plugins, both of which were also developed by the theme creator, Tom Usborne.
Download more RAM.

🐏 ⨉ 0
Posted by Huevos Rancheros 3 years ago

🕓 Posted at 16 June, 2019 10:02 AM PDT
Hash Brown
Internet Activist
England
Staff
> Also, to add to your article, I usually like combine GP with the Simple CSS and Lightweight Grid Columns plugins, both of which were also developed by the theme creator, Tom Usborne.
To quote my hero, Terry A. Davis... do it like a white man.
SimpleCSS is in the WordPress customiser and lightweight grid columns is already built into GeneratePress, it's just Tom made is very noob friendly to help non-white people.
Also, re:genesis.
This is also a good theme, absolutely. However I have found it to be bloated, the hooks are overly complicated, it's use of child themes make customisation impossible and it offers no benefit over GeneratePress.
"Genesis ranks well" is a BS myth created by the people who sell the theme. Any reasonably coded modern theme should rank your site in the sense that all the headings and schema are in the right places.
Genesis was the first WordPress theme that did schema properly out of the box, but GeneratePress does this and as soon as you install a SEO plugin like Rankmath or Yoast schema will be handled by these anyway.
I tried to keep SEO rankings out of this review as it's kind of BS to suggest picking Genesis or GeneratePress will improve your rankings. There is no Google ranking factor that depends on what theme you use. Just make sure it's fast, has basic onpage SEO done properly (literally headings used properly and no fluff code) and is functional. All three of these points depend on how users implement the theme and if they are retarded or not. Give an idiot GeneratePress or Genesis and you will have a shitty broken WordPress site very quickly.
Download more RAM.

🐏 ⨉ 0
Posted by Hash Brown 3 years ago
Edit History
• [2019-06-16 17:46 PDT] Hash Brown (3 years ago)
• [2019-06-16 17:46 PDT] Hash Brown (3 years ago)
🕓 Posted at 16 June, 2019 17:46 PM PDT
---
"THAT DOG IS GETTING RAPED" - Terry A. Davis
Do you like having a good time?

Read Quality Articles

Read some quality articles. If you can manage to not get banned for like five minutes, you can even post your own articles.

Argue with People on the Internet

Use your account to explain why people are wrong on the Internet forum.

Vandalize the Wiki

Or don't. I'm not your dad.

Ask and/or Answer Questions

If someone asks a terrible question, post a LMGTFY link.

Make Some Money

Hire freelancers and/or advertise your goods and/or services. Hire people directly. We're not a middleman or your dad. Manage your own business transactions.