How to run an affiliate site for amateur casuals
Becoming an affiliate marketer is the goal of many, but most fail. It's not something that's easy to get into, if you are looking for quick money this might not be for you but for those of us who can see longer term affiliate marketing is a great way to make money online.
I have been building affiliate sites for many years but just over 15 months ago I was fired from my job for being an idiot so decided the best course of my life was to take affiliate marketing more seriously so that I can seek revenge on my former employer without having to rely on a reference from them when I applied to other dead end jobs.
We will be covering the most common affiliate marketing questions asked by noobs and I'll also be sharing some tips and ideas I have come up with along the way that you may find helpful. I've designed this as a "series" of threads, a short crash course into affiliate marketing that will help you go from a total noob to making your first dollar online.
Introduction to Affiliate Marketing
What is affiliate marketing?
Affiliate marketing is a performance-based marketing tactic used by businesses to reward their affiliates for every sale they make from traffic the affiliate delivers. In offline terms, it's like you're a sales person for a business who is paid when you lead people to the business you're promoting, and they end up buying something.
The concept is very simple and works well for both parties, the business gets traffic at low risk to their store and the affiliate makes money without having to deal with things like customer support, order fulfilment, logistics or anything else that businesses go through.
How does affiliate marketing work?
The exact way affiliate marketing will work differs from program to program, but typically your merchant (the business) will give you a unique link, you publish this link somewhere, when someone clicks on the link they get a cookie in their browser that tags this user as coming from your link and when they buy you're credited with that.
Sometimes you will be given a coupon code instead of a link, sometimes your sale tracking might be monitored by a network instead of a business. All these things can change but the image above shows the basic idea.
What kind of things can you sell?
You will find affiliate programs for almost anything. The success and relative low risk to businesses means some of the worlds biggest brands have jumped on board and have affiliate programs. Do you want to sell Teslas? They have a referral program.
Do you want to market literally anything you can buy in a store ever? One of the best and most respected affiliate programs is Amazon. They pay anything from 1% to 10% and have very reasonable affiliate terms such as a 24 hour cookie. They will also pay out on ANY item that your users purchase, not just the products you send them to.
You can also find affiliate deals for digital products, Click Bank, Share a Sale and Commission Junction all have huge selections of products that include weight loss courses to cat training manuals. Digital products usually come with a big commission due to the low cost of production by sellers. You can get over 50% of the purchase price very regularly.
If you're into gambling, online gaming can be incredibly lucrative. Often providing recurring payments for ALL the money that customers ever put into their casino. Recurring programs like this that pay for the lifetime of the customer are a fantastic income source. Your income can quickly snowball overtime and if the customer keeps buying you don't even have to do anything.
Affiliate marketing programs remind me of rule 34 of the internet, if it exists there is porn of it. No exceptions. You will find programs that match just about any interest your users are likely to have.
What are some good programs for beginners?
There is no "best" program and the answer will depend on several factors including:
How do you intend to send traffic?
Some programs will ban affiliates from using social media or email lists for example, so if you're an Instagram influencer this won't work for you.
How much can you invest in this?
If you're going to try and take on gaming, weight loss or get rich quick schemes you're going to have some tough competitors. Do you have the budget, experience and time to compete with them?
Do you already have expertise or knowledge of something that can be used for this?
If you're interested in something, chances are other people will be interested in this thing also. Having knowledge and expertise in a topic such as toys or a sports team can mean you might have an advantage over other people trying to make money from the same niche.
This all being said, the affiliate program I recommend most beginners head to is Amazon. This is what I use, it's what I've had the most success with. It has some great advantages:
Most American homes have Amazon Prime, it's an easy sell verses another vendor which they may not be aware of.
They sell fucking everything.
They offer 24 hour cookies, any product bought in the next 24 hours after a click will result in you making money.
Due to this you're going to have a lot of competition in many niches but read point 2 again. They sell fucking everything. Out of the millions of products they have you're going to find easy keywords to rank for with some solid keyword research.
If you're joining any Affiliate program, make sure you do a little background check on them. Some programs don't have great reputations, and some have tight rules for affiliates which may get you banned (and not paid) for doing seemingly stupid things.
Where do you find affiliate programs?
Many companies advertise their affiliate offers on platforms like ClickBank, Commission Junction, Share a Sale and more.
These are third parties that handle processes like tracking sales (if you trust the business to install the script correctly…), payments and help the business find more affiliates by putting them in one "marketplace" so people like us can come along and pick the best.
These platforms act as neutral parties if there are ever issues or you suspect the business of being dishonest and usually conduct some sort of background check to make sure no one is scammed before allowing the program on their networks.
How much money can you make from affiliate marketing?
Unlimited money.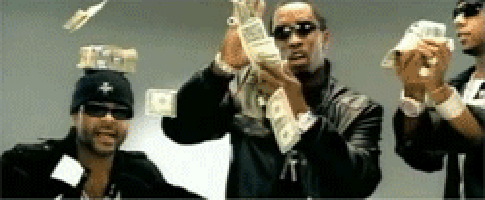 ---
Leads are organised and a mailing list is created using AI. Using search results in emails is a safe practise since the receiver may download the search results. Each project may have its own email distribution list thanks to the database. With Getprospect's extracting emails from LinkedIn, you may look for email addresses by name or discover whether your employer has changed https://getprospect.com/linkedIn-email-finder-chrome-extension . For example, you may now send out emails to your customers, which can help you earn more cash.
Download more RAM.

🐏 ⨉ 0
Posted by oliversbrookss 1 month ago
Edit History
• [2022-05-14 17:16 PDT] oliversbrookss (1 month ago)
🕓 Posted at 14 May, 2022 17:16 PM PDT
Do you like having a good time?

Read Quality Articles

Read some quality articles. If you can manage to not get banned for like five minutes, you can even post your own articles.

Argue with People on the Internet

Use your account to explain why people are wrong on the Internet forum.

Vandalize the Wiki

Or don't. I'm not your dad.

Ask and/or Answer Questions

If someone asks a terrible question, post a LMGTFY link.

Make Some Money

Hire freelancers and/or advertise your goods and/or services. Hire people directly. We're not a middleman or your dad. Manage your own business transactions.