Boosting Amazon Affiliate Conversion Rate, with Screaming Frog
Articles in Search Engine Optimization | By Hash Brown
Published
Want to boost your Amazon Affiliate Conversion Rate from 5% to over 10%? Double your money with one simple trick... Affiliates hate him!
1,671 view, 3 RAMs, and 0 comments
This is a pretty autistic title, but for those that run Amazon affiliate sites this is actually a really cool trick and it's one that's helped me increase income on some of my sites with minimal effort.
Before doing this trick my conversion rate was 5% to 7% on average, right now after doing this (and keeping on top of it when it drops) my conversion rate has been over 10%.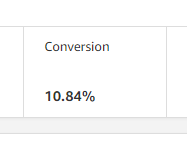 This has increased my Amazon income by roughly double.
So, what are we doing?
The basic idea of the process is checking your affiliate links, making sure the item is still for sale and making sure the user actually lands on the item they expect.
If your user expects to click on a link and view a Yamaha Keyboard, if they land on a keyboard that belongs to another brand or a search page they are going to feel like a mistake took place and probably exit the page. You're making it hard for your users, if you spend the time reviewing the item, selling it to them in your review, making them click and then annoying them at the final hurdle, you're going to get less sales.
Amazon also is a bit of a bitch when it comes to this. If your product runs out of stock or is discontinued they won't tell you this, they simply redirect your affiliate clicks to a product that they think is the closest match (which is often nothing close).
This is also true for international "one-link" links. If your product is on Amazon.com but not Amazon.co.uk, your UK visitors won't land where they expect, they will get the closest matched product.
All of this is especially true during peak season (black Friday to Christmas), when items regularly go out of stock and sales are massive.
This all hurts conversion rate and we can fix it with Screaming Frog.
Things you will need:
You're going to need a VPN if you are targeting a country you are not currently in.
Screaming Frog
Step 1: Crawl your Amazon site
If you are not in the country you're trying to target with your site (for example you're a UK fag targetting US people), turn on your VPN and get an American IP, or use a proxy if you have some.
Amazon can be very strict on IP's that it allows, you may have to try a few VPN servers before you get one that works. I use Nord and have most success chosing P2P servers and manually check Amazon.com before doing this.
Insert your URL into the "Enter url to spider" bar and press start. If you have a lot of content connecting your Google analytics account might be a good idea so you can prioritise those pages that get the most visitors.
Step 2: Export the external links
We need to get all the Amazon links, to do this head to "bulk export" > "external links" and save this somewhere.
Open the file up in your favourite spreadsheet solution and in the "Destination" column get all the Amazon links.
I find it best to format the sheet as a table and just run a quick filter for "amazon" and "amzn" to get the full URLs as well as the short ones that the link generator gives you.
Step 3: Crawling Amazon
Copy the "Destination" column content and head back to Screaming Frog.
Click on "mode" and select list.
I think this is against the affiliate terms but the chance of your few 100 requests triggering anything is slim, but at this point I would set screaming frog to only crawl 1 URL per second. Amazon can be tricky to do this with as they can block your IP fairly quickly.
To do this head to "Configuration" > "Speed" and limit your URL/s like so:
Now we need to set up a custom extraction which is only available with Screaming Frog premium, sorry but you should be making enough money from Amazon to justify this minor expense.
Head to "Configuration" > "Custom" > "Extraction"
In here set up an extractor like so:
Click "OK", click on upload in the main bar and paste in your Amazon links.
It can take a while to crunch through them with this setting, watch a YouTube video or go get a coffee.
Step 4: Find those out of stock items
When this report has done running you can export the report or view within Screaming Frog, but if you scroll right (until near the end) you will have a column called "Extractor 1 1" (unless you called it something sensible in the last step).
This is very simple, the links which don't have a value for this column are out of stock and you need to update them on your affiliate site.
If you connected your Analytics to this earlier you could also sort by traffic and therefore only worry about the pages that actually saw people view/read your content...
Updating links is fairly simple, either find another version of the product (sometimes new ones are released), or swap that product out within your content for another which is in stock.
Once this is done, pray to the gods and your conversion rate should jump!
---
Do you like having a good time?

Read Quality Articles

Read some quality articles. If you can manage to not get banned for like five minutes, you can even post your own articles.

Argue with People on the Internet

Use your account to explain why people are wrong on the Internet forum.

Vandalize the Wiki

Or don't. I'm not your dad.

Ask and/or Answer Questions

If someone asks a terrible question, post a LMGTFY link.

Make Some Money

Hire freelancers and/or advertise your goods and/or services. Hire people directly. We're not a middleman or your dad. Manage your own business transactions.