How to crawl a sitemap with Screaming Frog
Articles in Search Engine Optimization | By Hash Brown
Published | Last Update
Screaming Frog is a great tool for SEO, helping SEO's fix errors and run audits on their website. Today we will be looking at a feature of Screaming Frog.
889 views, 0 RAMs, and 0 comments
Screaming Frog is a great tool for all sorts of uses.
It's basically a tamed spider that crawls your website exactly as Google Bot would, except it gives you the data from the crawl in the form of a report allowing you to fix errors.
There are times when letting the Screaming Frog spider crawl your website on it's own won't really do the job, examples of this include:
You're crawling someone elses website
You only want to crawl a part of your website
You're scraping content and only want to visit the URL's where this content is contained.
You're website has orphan pages or subdomains
You're testing a website before launch so linking/archive pages are not available
Fuck it, some other retarded reason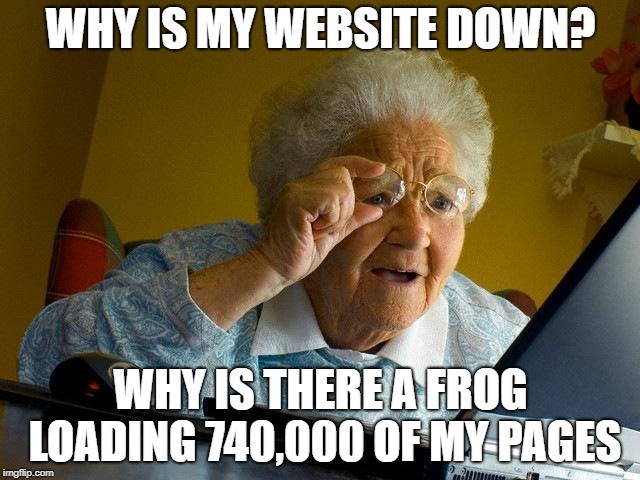 To do this you may find yourself wishing you can crawl the website via the sitemap, well you can!
Step 1: Find the sitemap
I'm going to assume everyone is a responsible person and they are crawling their own website, so finding sitemaps should be very easy. However for those who are not responsible or you don't know where your sitemap is, viewing the robot.txt file of most websites will lead you directly to this.
This can be found at:
domain.com/robots.txt
You can also use google, a search similar to this will probably find most sitemaps.
site:domain.com sitemap xml
Step 2: Tell Screaming Frog where the sitemap is
Now we know where this is, lets load it into Screaming Frog.
Head to "Configuration" > "Spider", you will see this screen.
Note: If you can't see this, please update your program.
Load your sitemaps into the box highlighted, if you have multiple sitemaps just put one per line.
Click "OK" when complete.
Step 3: Crawl baby crawl
Now Screaming Frog knows what to do, enter the domain in the crawl field and click "Start".
Screaming Frog will now be crawling your sitemap(s) loaded in the previous step.
---
Do you like having a good time?

Read Quality Articles

Read some quality articles. If you can manage to not get banned for like five minutes, you can even post your own articles.

Argue with People on the Internet

Use your account to explain why people are wrong on the Internet forum.

Vandalize the Wiki

Or don't. I'm not your dad.

Ask and/or Answer Questions

If someone asks a terrible question, post a LMGTFY link.

Make Some Money

Hire freelancers and/or advertise your goods and/or services. Hire people directly. We're not a middleman or your dad. Manage your own business transactions.