Hash Brown
Internet Activist
England
Staff
I'm setting myself a cute little challenge for 2020.
I aim to make a website that earns $1000 a month from just tutorials, guides and content posted on 256kilobytes.com.
Why would I do this?
I like money
To prove this community is a rich resource of information
Try new things
I have experience in affiliate marketing, I have knowledge of building websites and getting traffic, I have a network of sites I could use and cheat a little... I will not do these things.
I will start this as a noob, as if I have nothing. All current effort is going into Amazon which is working well for me but I want to try other things so I will be avoiding this.
I want to pick a niche that I can quickly build content for and has widespread potential. The first affiliate program that came to my mind was Bark.
Bark is essentially a CPA offer for local services that covers anything from dog walking to book keeping. I'd like to play with this a bit as ranking for "dog walking in [city]" is probably fairly simple and this sort of content seems very scalable. Every user that you refer and gets a quotation from a local professional earns you between £0.25 and £25 depending on what service the user is looking for. Some of the services I know most about are the higher paying offers such as web design, web development, PPC, SEO and others. I think this works in my favour however I may go with an easier option if the keyword research doesn't look promising.
Going with Bark initially also leaves me with the option of turning the website into a lead gen service for local businesses where if I rank particularly well and start to send a lot of traffic to bark, I can turn off the affiliate link and basically sell leads directly or run a "rent a site" model where businesses pay to advertise on the page directly.
I also don't think there are actually all that many Bark affiliates out there, this type of website could also have a decent valuation if I come to sell it later on.
Putting together content for 1000 cities sounds like a hard task but with techniques like this it shouldn't be that difficult. The rest of the journey and process I am undecided on.
Slowly over the next week I will decide on what platform to build the site (WordPress is likely, custom CMS may also happen too) and do some keyword research.
I will also likely have to scrape contacts and content. I'm also going to spend almost nothing on this project too, to continue the "I'm a fucking noob" theme. I want anyone, even tunescool to be able to follow along with this and see the journey from day 1. I will likely not share the domain publicly though, I'm paranoid and that's gay.
This should be fun.
Users Who Have Downloaded More RAM:
August R. Garcia (2 months ago)
molekulo (1 month ago) 🐏 ⨉ 2
Posted by Hash Brown 2 months ago

🕓 Posted at 08 December, 2019 17:50 PM PST
---
"THAT DOG IS GETTING RAPED" - Terry A. Davis
August R. Garcia
LARPing as a Sysadmi...
Portland, OR
Site Owner
Putting together content for 1000 cities sounds like a hard task but with techniques like this it shouldn't be that difficult. The rest of the journey and process I am undecided on.
There's also a list of cities and niches in the eBooks section:
Users Who Have Downloaded More RAM:
Hash Brown (2 months ago) 🐏 ⨉ 1
Posted by August R. Garcia 2 months ago

🕓 Posted at 12 December, 2019 21:22 PM PST
---
Sir, I can do you a nice SEO.
Hash Brown
Internet Activist
England
Staff
Hell yeah but I think instead I shall be targetting the UK with this sweet city list.
I've been thinking about this and I think I have my plan sorted. The way I start any affiliate campaign is understand the offer and how exactly I get paid...
Bark pay me when I sent someone to their website who requests a quote for a job and a Bark professional replies. If no one replies I don't think I get paid so tonight I sent in 10 random requests for quotes to see if I get replies, if I do then I will proceed with the project.
The site I want to build will be most like a custom built thing in PHP. I don't think I could build this in WordPress easily. I want to scrape every Web Designer, SEO, PPC and Web Development company in the UK. All of these industries are close enough together and are the highest paying in the UK (£20-25/lead from Bark).
I will then make a website that acts similarly to a directory and target "[service] in [town]" keywords, the landing page will consist of some text and then contact details for each web design company I could scrape along with a tool that allows users to contact all of these at once, this will be the Bark link. Why spend time contacting multiple companies when you can fill in a form and they will contact you?
I also have a plan for link building, I will offer a "gold standard" service provider award. If these companies want to be at the top of the list within their city and get a more noticeable listing type compared to competitors then they have to run a "top rated on [mysite.com]" image which will be a link back to my directory page where they are listed. I think I can fully automate this outreach process.
I will also of course spam the internet in general with low effort mass links with these methods:
I think between my link scheme and those 3 methods I have links covered.
Aside from Bark I have figured I also have other options to monetise this site if it goes wells, including:
Selling leads directly in cities where I rank well, very easy to do. I swap the contact bark form for a real form and set up clients as the recipients.
Sell web design services... lol that's gay
Expand the "top rated" link scheme into a scam where I basically sell awards. I've seen this done and worked at places that bought them...
Sell "upgrades" to listings on my directory
In the UK there is a company called "The Drum", they run a website called RAR...
It's basically a website that lists "recomended" agencies that have supposedly passed some sort of test to make sure they are real and competant. What is this test?... It's basically can you work out how to pay RAR £100's, if you can you passed the test. Congrats.
It's probably more legit than that, but why does it need to be? The companies looking for recomended agencies don't know what happened or how they got on the list, they just see the domain and the pretty layout and job done. They buy into the fake belief that no bad agencies are on this list and sign away their lives on marketing contracts with people who are probably about as talented as Corey Preiss.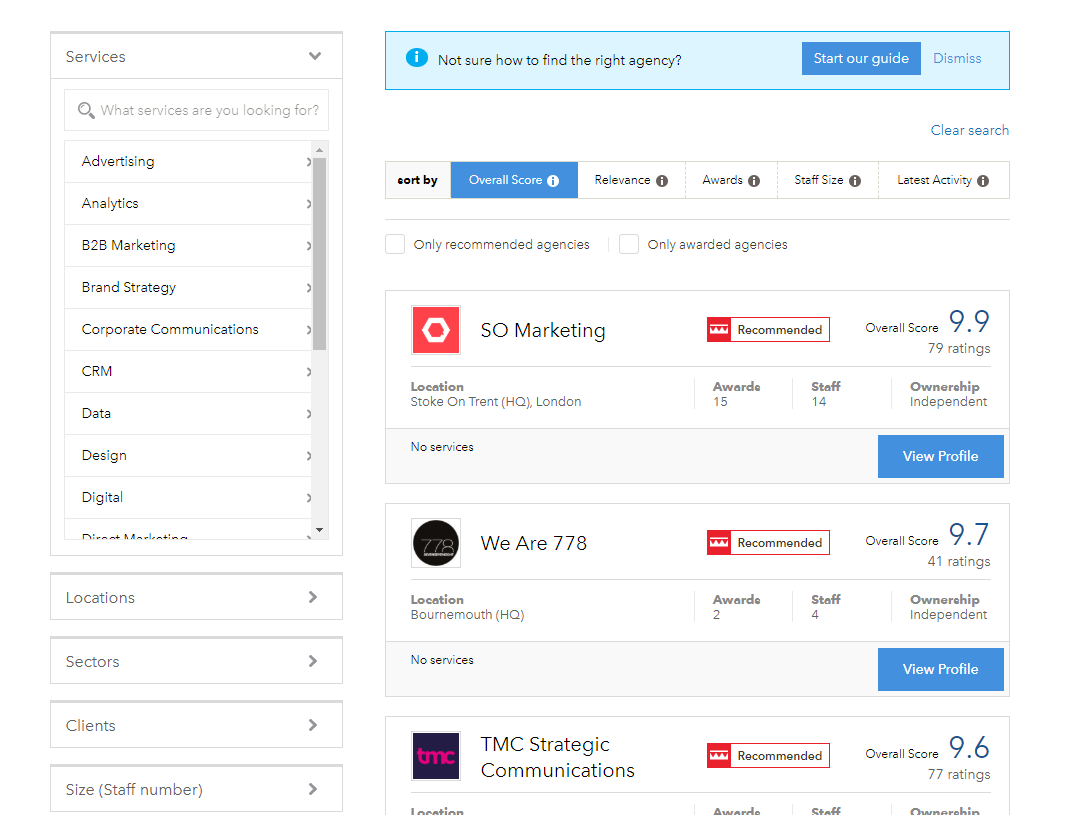 This is basically a giant list of retards I should scrape and sign up to my new "top rated" professional network.
To hit my goal of $1000/month I need about 30 paying leads from Bark. That's not many but $1000 isn't all that much either...
If I spend 10 hours a week on this that's $25/hour... Spending more time than that makes no sense to I will be working on this in a way which is scalable and automated as much as possible.
I may cheat a little and do stuff that's not listed as a 256kilobytes.com tutorial or thread, in these instances I will probably just write the tutorial. I realise this may be cheating but suck my balls.
Enjoy
Users Who Have Downloaded More RAM:
August R. Garcia (2 months ago) 🐏 ⨉ 1
Posted by Hash Brown 2 months ago

🕓 Posted at 15 December, 2019 20:02 PM PST
---
"THAT DOG IS GETTING RAPED" - Terry A. Davis
Do you like having a good time?

Read Quality Articles

Read some quality articles. If you can manage to not get banned for like five minutes, you can even post your own articles.

Argue with People on the Internet

Use your account to explain why people are wrong on the Internet forum.

Vandalize the Wiki

Or don't. I'm not your dad.

Ask and/or Answer Questions

If someone asks a terrible question, post a LMGTFY link.

Make Some Money

Hire freelancers and/or advertise your goods and/or services. Hire people directly. We're not a middleman or your dad. Manage your own business transactions.