Let's talk about Yoast and Rank Math.
Articles in Search Engine Optimization | By Hash Brown
Published | Last Update
Some comparisons I've noted down after the last couple of months and none serious autism.
1,732 view, 2 RAMs, and 3 comments
In March I decided that enough was enough, I uninstalled Yoast's SEO Plugin and installed Rank Math.
I had a few reasons for doing this.
1. Yoast is a sexist organisation and I am a moral guy
Yoast used to be an organisation or moral perfection, sending a number of my favourite tweets such as:

And,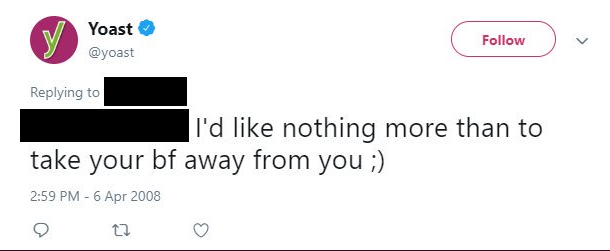 Now, Yoast have gone too far the other way, installing a lady CEO and developing equality with inequality, this can be read about here:
2. The annual security warnings when they fuck stuff up
It just became a bit much, why can't they just learn to fucking code properly?
3. I saw Rank Math on Twitter and thought fuck it
Pretty much what happened.
What happened after you switched?
Good things happened, I saw a jump in traffic and impressions. I tend to not install search console so it's hard to show this across my entire portfolio of sites so look at this page instead.
It's my test site, it's the only page I have which didn't have links built since I isntalled Rank Math.
BUT, during this time there was a Google algorithm update which may (probably) explain the jump in impressions.
The important thing to note is nothing died, burned, disapearred, life went on without Yoast and finally Yoast seems to have some competition in town.
I can't be bothered reading anymore, did you switch back?
No, I actually preffer Rank Math now. It has more features and a better user interface.
So, how do they compare?
Before we go into the differences between the plugins let's talk about how SEO plugins actually help WordPress websites.
SEO Plugins are aimed at smaller WordPress websites run by people who are not SEO professionals. They take SEO, handle what they can automatically and just give you alerts and boxes to fill in for the rest.
If you have a shitty website, a SEO plugin will not make you rank.
If you have a great website, a SEO plugin will not make it better.
They are what they are, for most users they will take simple onpage SEO tips and remind you to do them.
Some of these tips include:
Putting your keyword in the title
Setting a meta description
Using the keyword in the URL
Using the keyword in the first part of the content
Creating content with 400+ words
Linking to external sources
Setting alt text for images
Internal linking
Other shit...
Most of this shit is covered here:
These are basic SEO tips, and all the plugins do is hold your hand and make sure it's done.
For real SEO consultants like us though, a number of other tasks can be done quickly with these plugins:
Redirects
404 monitoring
Robot management
All these tasks can be done without SEO plugins but these tools do save time and make it easy which is nice.
Also as an ex-developer who worked in house managing websites, I'm not sure how I would feel if the SEO team started to butcher my code and break shit trying to add schema. Someone would probably die over it.
Overview of both plugins:
| Feature | Rank Math | Yoast |
| --- | --- | --- |
| SEO Tips | Yes | Yes |
| Focus Keywords | Multiple | 1 for free, multiple on premium |
| Schema | Intergrated + manual | Intergrated |
| Set up wizard | Yes | Yes |
| Keyword Suggestions | Yes | Nope |
| No-follow OBLs | Yes | Nope |
| Search Meta Data Editor | Yes | Yes |
| Content Analysis | Yes | Yes |
| 404 Monitoring | Yes | No |
| Redirect Manager | Yes | Premium Only |
| Search Console Dashboard | Yes | Nope |
| Audit Tool | Yes | Nope |
| Role Manager | Yes | Nope |
It's also worth noting costs, and my biggest concern about Rank Math.
Yoast has a free version, but also a premium version with some added stuff. The cost is $100/year for this.
Rank Math is free, which is my concern.
If you are giving all of this away for free, it raises a few questions:
How are you going to make money?
How are you going to pay for future development?
Have I just signed my life away installing your code on my sites?
Rank Math is a tool developed by My Theme Shop, they seem like a trust worthy company. I'm not aware of any huge issues with them...
But still, why are they putting all of this together? What's their end goal?
If they are not charging for a premium version, are they just doing it for sign ups? Are they taking analytical data from users websites?
I don't know, fuck it. Ultimately if it turns out they are scumbags it's easy enough to go back to Yoast.
Shit that Rank Math is better at:
I really could just write 2500 of bullshit on this topic and break it all down, but the truth is there isn't that much difference between the plugins.
The real reason Rank Math "wins" is it has a lot of stuff that Yoast does not have (or they make you pay for it).
Focus Keywords
This is the core of any plugin like this. People should not build websites with the intention of 1 page ranking for 1 keyword, you want to boost those numbers up.
Yoast kind of encourages this with their 1 focus keyword, while Rank Math allow multiple related keywords to be used and scores ALL of these keywords which is a great improvement.
Keyword Suggestions
In addition to multiple focus keywords, Rank Math will also generate keyword ideas for you on the fly.
I'm a fan of this, they are Google suggestions and seem to change depending on your content. I'm not 100% how it works but it's a great idea.
Schema
Today (which sparked me thinking of this post) a Yoast employee tweeted this.
Nope. We're saying that implementing it to the depth, complexity and robustness which we do in the plugin is pretty much impossible for *anyone*. There's nobody out there producing stuff at the level we provide. So, outside of hobbyism, SEOs trying to hand-craft it seems silly.

— Jono Alderson (@jonoalderson) May 11, 2019
This is a very interesting tweet from a Yoast employee, because even though it's their greatest achievement and they are super proud of it they are not as good as Rank Math.
Both plugins have the standard integrated information but Rank Math has a bunch of optional stuff that blows Yoast out of the fucking water.
All this stuff lets you submit even more information to Google, which it loves.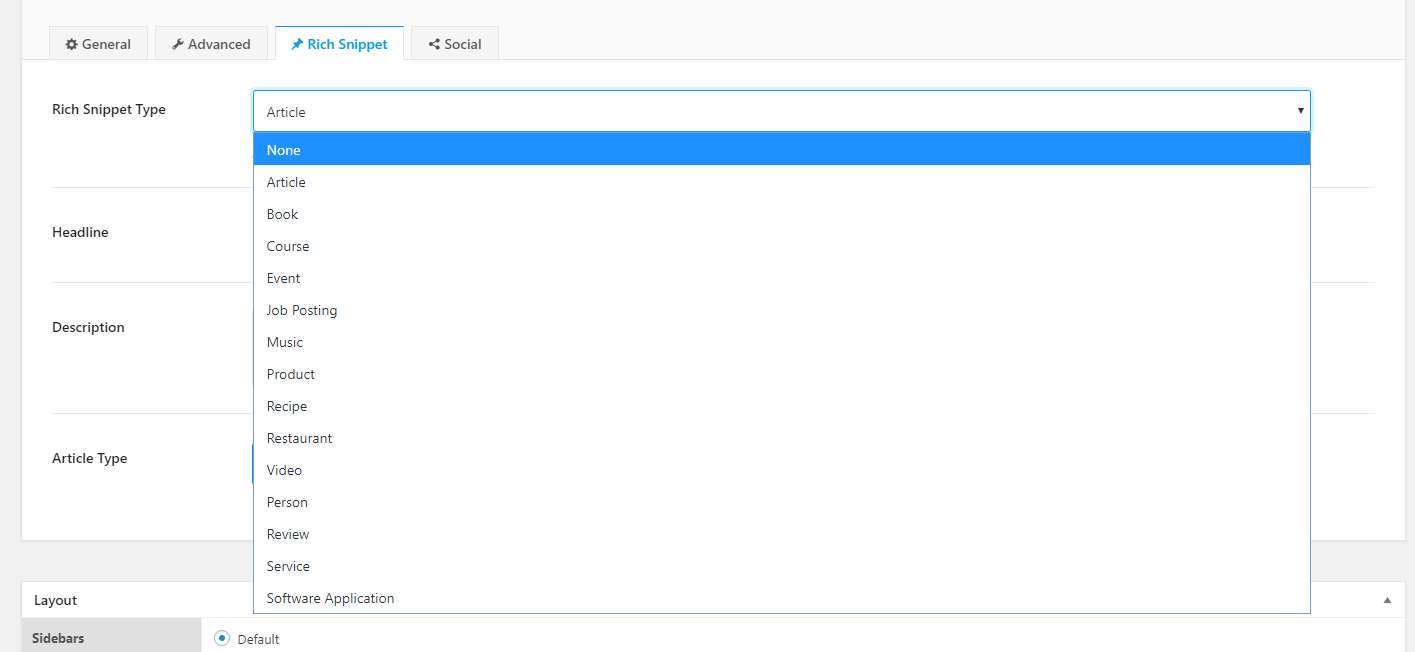 This is all the schema you're probably ever going to need, and if you're completely bad at JSON it even takes you through the full implementation step by step.
Yoast is shit at this, despite making retarded statements like this:
I'm so incredibly proud of the work we've done here. Schema markup is *solved* for everyone.https://t.co/9R7b7gHXK0

If you want to dive into the super-nerdy details, there's some great reading here: https://t.co/hec9cIeqJI#schema #seo #wordpress

— Jono Alderson (@jonoalderson) April 16, 2019
404 Monitoring
No one likes 404 pages and now you can log when you get them and fix them, pretty simple stuff but nice to have.
Redirect Manager
Want to fix redirects without fucking around with .htaccess and other shit? Good, me too.
Now you can, Rank Math features a full redirect manager right in the WordPress back end that saves you doing shit manually.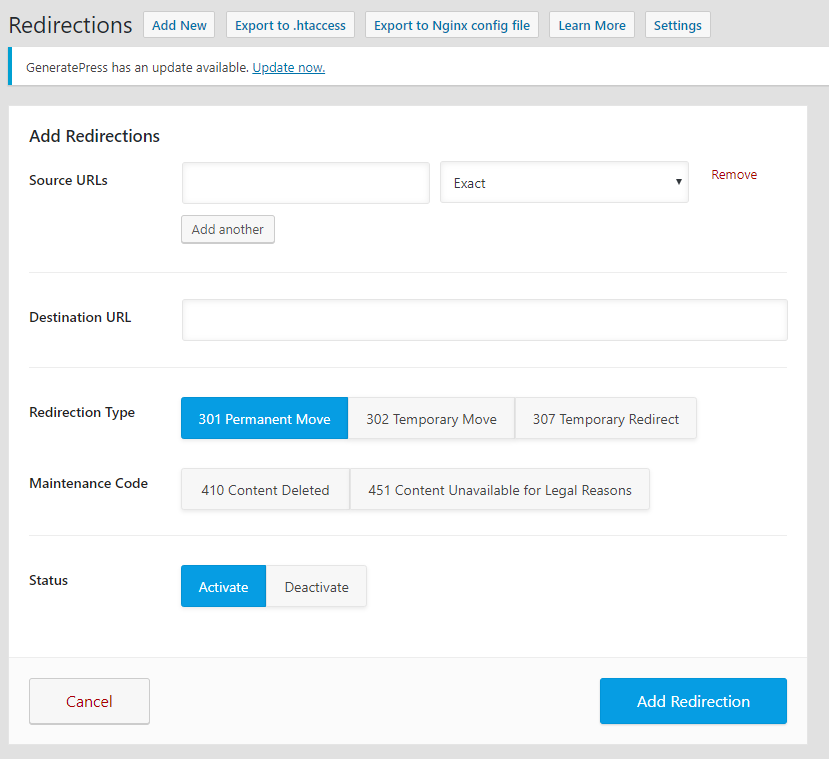 Note: Yoast does offer this at part of their premium options.
Search Console Dashboard
For those that like to install Google opperated spyware on your sites, this is nice.
The tool itself is easy to set up and gives you some information but I've not used it much beyond setting it up on my test site.
Site Wide Audit Tool
Another feature Rank Math has over Yoast is a useful little audit tool.
Unlike Yoast which just looks at your content as you write it, Rank Math also has a tool that looks at your site as a whole and offers suggestions that Yoast just misses completely.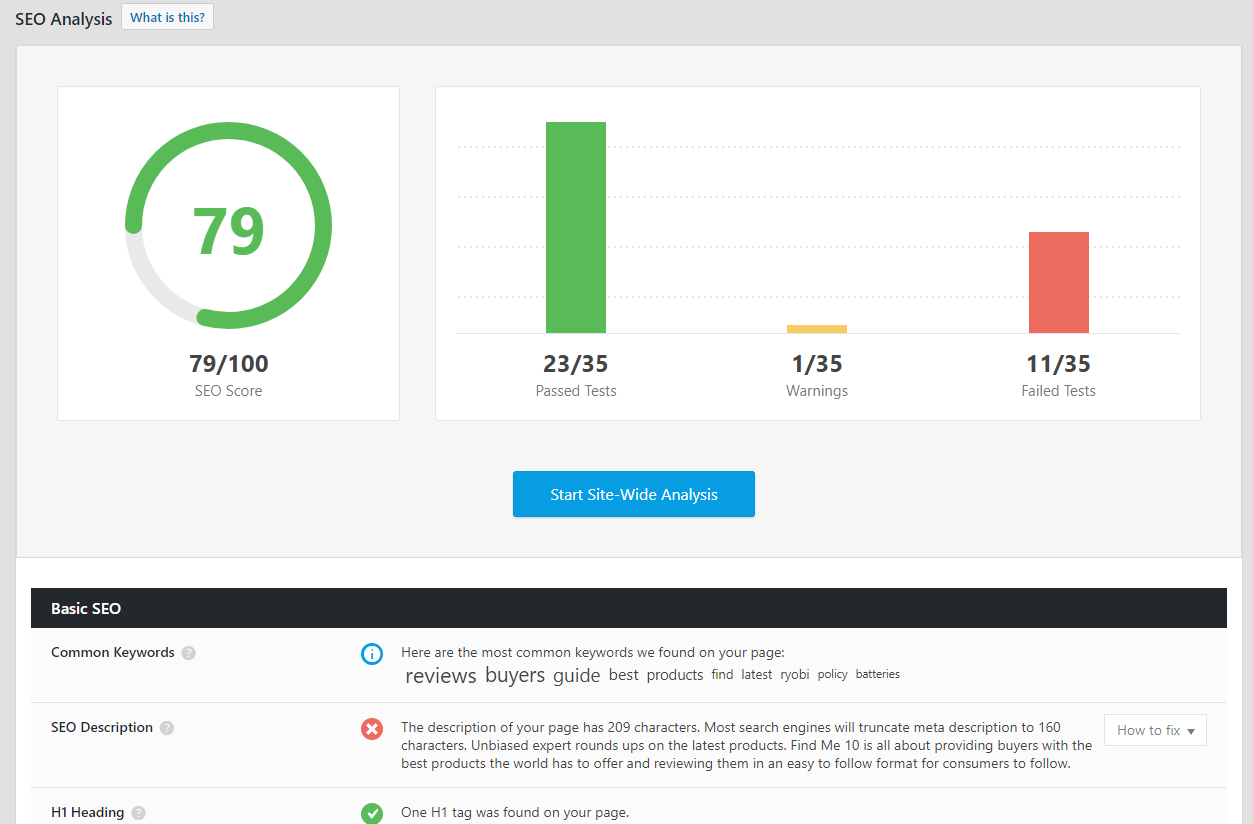 The suggestions are kind of on-par with the content tips, but if you're running a large site or you have seen a drop in traffic I can see this tool being really useful to you.
Role Manager
If you run a blog or company website with multiple authors, Rank Math also supports the option to set up roles for different usergroups.
This blocks access to certain parts of the tool to certain users who may fuck things up or have no need for access to this information.
For those that work inhouse and have fucking idiot co workers who fuck a lot of shit up for no fucking reason, this is great.
Outbound Link Managment
Rank Math makes it very easy to automatically no-follow all of your outbound links.
> yeah that sounds fucking stupid, why would you want to do that?
If you're an affiliate doing this makes sense, you want bots to crawl your website not your offers website.
It's also against the Google guidelines to follow links that you're only putting there for a monetary gain (stop laughing).

They even have a whitelist feature that will only no-follow links to certain domains, for affiliates this is fucking AWESOME.
But is it all really sunshine and puppies?
There are things I don't like about Rank Math.
Business Model?
This was touched on earlier, why exactly does this exist?
Is there a premium option in the works? Are they stealing our data? Are they just going to market themes at us?
It's not very clear, Rank Math is a great tool but it's still relatively new. It will be interesting to see what direction they go when they have bills to pay.
Some more innocent ways they could make money include:
Extra features unlocked on Rank Math when you run their themes
A premium option that includes on page improvements like caching, image compression and more
Using our personal data to market their themes at us
Using data to map the most used themes to help develop new themes on their theme shop
All of these would be "fair" ways to make money from us. My concern is that they are going to mine data from our websites for some darker purpose.
Why are you forcing sign ups faggot?
When working your way through the Rank Math wizard they force you to create an account on their website.
Why? This is not needed.
When you combine this with my previous point about their business model it does begin to look a little suspect, but it could also be innocent.
All they have done with this information is spam me with updates so far, Yoast does the same for premium buyers...

Conclusion
Personally I am a very progressive and holy man, I will stay with Rank Math. While it has some downsides like forcing a sign up and their business model is not clear the extras they provide outweigh these concerns.
---
August R. Garcia
LARPing as a Sysadmi...
Portland, OR
Site Owner
Hell yeah. Mentioned the Yoast/RankMath saga in the middle of a video that was recording when you posted this; will link here.
Users Who Have Downloaded More RAM:
Hash Brown (3 years ago) 🐏 ⨉ 1Posted by August R. Garcia 3 years ago
Edit History
• [2019-05-11 19:31 PDT] August R. Garcia (3 years ago)
🕓 Posted at 11 May, 2019 19:31 PM PDT
---
Sir, I can do you a nice SEO.
Hash Brown
Internet Activist
England
Staff
I believe our great friend Heuvo has been playing with Rank Math, please dear share your experience!
Download more RAM.

🐏 ⨉ 0
Posted by Hash Brown 3 years ago

🕓 Posted at 14 May, 2019 12:51 PM PDT
---
"THAT DOG IS GETTING RAPED" - Terry A. Davis
August R. Garcia
LARPing as a Sysadmi...
Portland, OR
Site Owner
For the lulz, here's a video comparison of installing Yoast and Rank Math in a localhost WordPress installation. Rank Math seems like it has more features out of the box that are actually useful from the five minutes spent testing it here.
The video above contains the high quality soundtrack Lukewarm Banjo by Kevin MacLeod, accessed from FreePD.
Users Who Have Downloaded More RAM:
Scuffed Dog (3 years ago)
Univa (3 years ago) 🐏 ⨉ 2Posted by August R. Garcia 3 years ago
Edit History
• [2019-05-14 13:33 PDT] August R. Garcia (3 years ago)
🕓 Posted at 14 May, 2019 13:33 PM PDT
---
Sir, I can do you a nice SEO.
Do you like having a good time?

Read Quality Articles

Read some quality articles. If you can manage to not get banned for like five minutes, you can even post your own articles.

Argue with People on the Internet

Use your account to explain why people are wrong on the Internet forum.

Vandalize the Wiki

Or don't. I'm not your dad.

Ask and/or Answer Questions

If someone asks a terrible question, post a LMGTFY link.

Make Some Money

Hire freelancers and/or advertise your goods and/or services. Hire people directly. We're not a middleman or your dad. Manage your own business transactions.