Is there easier money to be made in SEO than this? SEO Penalty Removal.
Articles in Search Engine Optimization | By Hash Brown
Published | Last Update
How would you like to make $5000 a month from clients while doing absolutely nothing? Read on my friend, I have just the career for you.
722 views, 2 RAMs, and 3 comments
I'm a man of simple means and pleasures, as long as I have a bottle or two of decent whiskey, a wardrobe full of firearms and a car that gets me from A to B I'm generally a happy man.
Such a lifestyle is easily obtained with affiliate earnings, I like it. But the best part of this is observing how the SEO industry is moving and today I will be covering what I think the easiest way to make money in SEO is:
Google penalty removal as a service
It may sound complicated and hard, it probably is if you actually wanted to do it... But lets put ourselves in the position of a Google penalty removal specialist and think about the type of clients who will come to us.
People who already have fucked up websites, you're probably not going to make things worse so this method is noobie safe.
People who don't know much about SEO, or they would not be in this position.
They are desperate to recover their website, or they would have just bought a new domain and started again.
With all these factors of desperation, low expectations and no real knowledge of what you are doing I'm going to call this the best kind of client a SEO could wish to meet.
So what is Google penalty removal?
Basically, you take a website run by a business. You add in some "kindly do the needfuls" and standard quality SEO consulting and you end up with a Google penalty.
If you are going to launch a new career into this "profession" (I'll cover how to do this soon) your clients will expect you to reverse the past and remove any penalty that may exist, restoring lost traffic to previous levels and making sure it doesn't happen again.
What the fuck is a Google penalty?
A Google penalty is when your high quality SEO consultant gets your site penalized in Google and you lose a lot of traffic. There are several types of Google penalty:
Manual Action - An actual human reported your site and a Google slave human decided to manually slap your website.
Algorithmic "penalties" - This is when Google updates their algorithm and a website loses out, so shit SEO's say it's a penalty. It's not, it just means their method of SEO was third world and they need to stop being moronic and learn how to SEO.
Algorithmic penalties - There are actual algorithms out there which search for spammed sites and filter them out of results, but this is not the same as the above "penalty"
On top of this, depending on what exactly is going on (who cares) or what time of the month it is for the Google employee who wants to suck start a shotgun and end their sad life, these penalties can affect your website in a whole number of ways.
You may have a site wide penalty, where every keyword and page is hit.
You may have certain pages or folders hit.
You may be de-indexed and removed from Google completely.
Your hostname or sub-domain is hit.
The effect of these penalties on your traffic is something like this:
What does Matt Cutts say about manual action penalties?
So how badly do you have to fuck up to get a penalty?
You almost have to be trying to get caught to get a penalty. In a past job I was literally trying to get sites hit with these things for fun, pushing 300,000 links per month at a shitty website trying to get it hit with a penalty and it didn't work.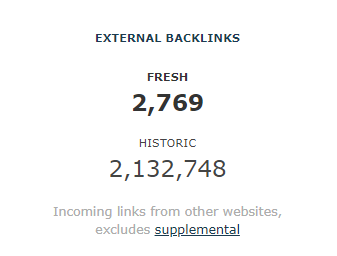 Meanwhile, if you hire interns that tweet stupid shit like this then you may find getting a penalty isn't that hard at all.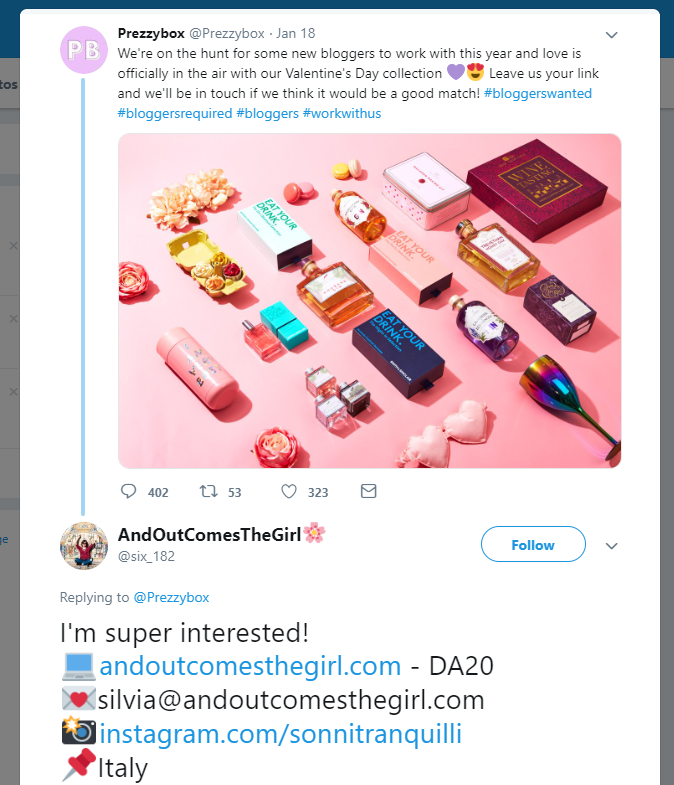 My personal conclusion to Google penalties is this. As long as you're not breaking the rules and making it public, Google will let you get away with almost anything.
They only come down on SEO's stupid enough to tell the world they are doing 'bad' SEO or when SEO's catch big brands and snitch on them.
Lets talk about making easy money in SEO
So now that you are knowledgeable about Google penalties and know enough to become a high quality consultant for such things, lets look at how you make your money.
Why is penalty removal a good option for idiots in SEO?
Look at this fucking tweet, fucking look at it:
I've just taken time to look at hourly traffic trends for a bunch of clients previously hit by Aug 1/Sep 27. It's too early to cry victory just yet, but so far we've got a bunch of clients that may be on the way to recovery! pic.twitter.com/PtaZ6DGQ3I

— Marie Haynes (@Marie_Haynes) March 13, 2019
Seems like a good tweet right? Seems that things are good and Marie Haynes (no you're not getting a link bitch) did a good job for her clients and removed the Google penalty they all received.
Read her Twitter bio:
Completely obsessed about Google Penalties and algorithm changes...Penguin, Panda, Unnatural Links and diagnosing the reason for a site's traffic drop.
It seems like shes good at this, a well respected member of the SEO community who is giving good services to people who need this desperately.
Your face right now:
😱😱😱 (but in skin tone 6)
Lets break this down and look at the "recovery" she sold to her clients.
The images she has used were of no use in this analysis, but we don't need them.
She states these sites were penalized on August 1st and September 27th, her tweet declaring "victory" and "recovery" from these updates is dated March 13.
WHAT DO THESE DATES MEAN?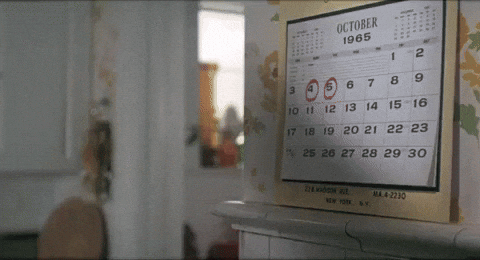 Well this is where it gets interesting, all three dates were important updates for Googles algorithm.
August 1st - Named by SEO's as "Medic".
September 27th - Named by SEO's as "the Sept 27th update".
March 13th - Named by SEO's as "Florida 2".
I've included one source for each update but if you require more proof about things, do your own fucking research. It's really not that interesting or important.
But what is interesting was the March 13th update when Marie "fixed" her clients websites... Because Google "rolled back" there previous algorithm updates and many SEO's tweeted things to suggest the same thing.
Take this tweet from Tony Spencer:
Another one on par with size and topic of https://t.co/7rynuQvKom recovered+50% more around end of November. I know the SEO crew working on it. "Yeah we changed absolutely nothing between medic hit and recovery"

— Tony Spencer (@notsleepy) April 11, 2019
The site he mentions is wellnessmama.com, when we run the domain through ahrefs we can see the epic recovery perfectly!
Method of recovery: Doing nothing.
Similar jumps in traffic can be seen from a number of sites that suffered traffic losses in Aug/Sept updates, but because it's 5am and I can't prove or have no source on what they did during that time you're going to have to take my word for it.
And SEJ's word for it:
What he meant was that there were many reports of previously penalized websites regaining traffic and SERP positions, as if previous update had been rolled back.
So let me ask a question...
Is it still penalty recovery if Google rolled back their algorithm and you actually did nothing for your client?
Yes. Of course it is, otherwise you're not getting paid dawg.
During the period of August 2018 and March 2019, what did she do to recover her clients traffic? Probably nothing.
That's a 7 month period where she was billing multiple clients $5000 per month for doing nothing.
So I ask you, have you ever made $5000 a month doing nothing?
Ok fuck it, sign me up!
Congratulations, you are a high quality Google penalty consultant!
So where do I find idiots clients?
Clients for you is anyone with a fucked up penalised website, there are several sources to find these people.
Sistrix do "indexwatch" posts which publish winners and losers every so often.
These are great posts for someone like you who is looking for people who lost everything. They are pefect pray.
Try some content marketing dude
Put yourself out there as an expert, write some content that demostrates your expertise and wait for morons to find you! These are the best clients as they are very easy to sell to as they are already aware of your work.
Twitter
Lots of SEOs like to point out sites that have fucked up their SEO and lost traffic, again... this is a potential client.
OK, I found a moron client, but how much should I charge?
Great! There isn't really a perfect answer to this. When I did client work a long time ago the client usually had an idea of how much they want to spend and if this was consistent with how much I wanted then it was easy.
However, you will run into very confused people who can't work numbers. For those people I used to have a conversation similar to this:
> me: So, whats you're budget for this?
> client: I don't really know, how much do you think?
> me: how much money do you have?
> client: how much money do you want?
> me: I want all of it, I want all your money
> me: **raises gun**
I found a client, now what?
Great job, by found a client I imagine you mean hooked them on a 3-6 month rolling contract for a monthly fee. I hope you charged a set up fee sir, you want some money up front too right? Fuck it d00d.
Now you have your client, follow this simple flow chart which covers the entire penalty removal business.
Oh, are you serious? I should do nothing?
Yeah, you're a Google penalty removal specialist now. This is the job.
You have no control over Google so doing stuff is just a waste of time.
Doesn't this make the SEO industry look bad?
Probably but that's the SEO industries fault.
Hey, my clients site recovered and it's the end of contract...
THIS IS TERRIBLE NEWS! I'm so sorry.
You have two options:
NSEO them and resign them for penalty removal.
Keep them as a client and do regular SEO
Option 1 is easier, if you do this you can go back to doing nothing.
If option 2 is your only choice then that would mean doing actual work, link building, reports, boring shit... This is not the reason we became Google penalty removal specialists.
---
August R. Garcia
LARPing as a Sysadmi...
Portland, OR
Site Owner
Sir, can you do me a nice SEO?
Edit: EAT
Download more RAM.

🐏 ⨉ 0
Posted by August R. Garcia 1 year ago
Edit History
• [2019-04-25 1:35 PDT] August R. Garcia (1 year ago)
🕓 Posted at 25 April, 2019 01:35 AM PDT
---
Sir, I can do you a nice SEO.
Huevos Rancheros
Staff
That moment when you realize that you just missed out on two penalty removal gigs when all you should've been doing is pray on it...
Download more RAM.

🐏 ⨉ 0
Posted by Huevos Rancheros 1 year ago

🕓 Posted at 25 April, 2019 02:08 AM PDT
Hash Brown
Internet Activist
England
Staff
easy money Huevos
Download more RAM.

🐏 ⨉ 0
Posted by Hash Brown 1 year ago

🕓 Posted at 25 April, 2019 08:47 AM PDT
---
"THAT DOG IS GETTING RAPED" - Terry A. Davis
Do you like having a good time?

Read Quality Articles

Read some quality articles. If you can manage to not get banned for like five minutes, you can even post your own articles.

Argue with People on the Internet

Use your account to explain why people are wrong on the Internet forum.

Vandalize the Wiki

Or don't. I'm not your dad.

Ask and/or Answer Questions

If someone asks a terrible question, post a LMGTFY link.

Make Some Money

Hire freelancers and/or advertise your goods and/or services. Hire people directly. We're not a middleman or your dad. Manage your own business transactions.